PHILIPS SHAVER
Philips saver graphic campaign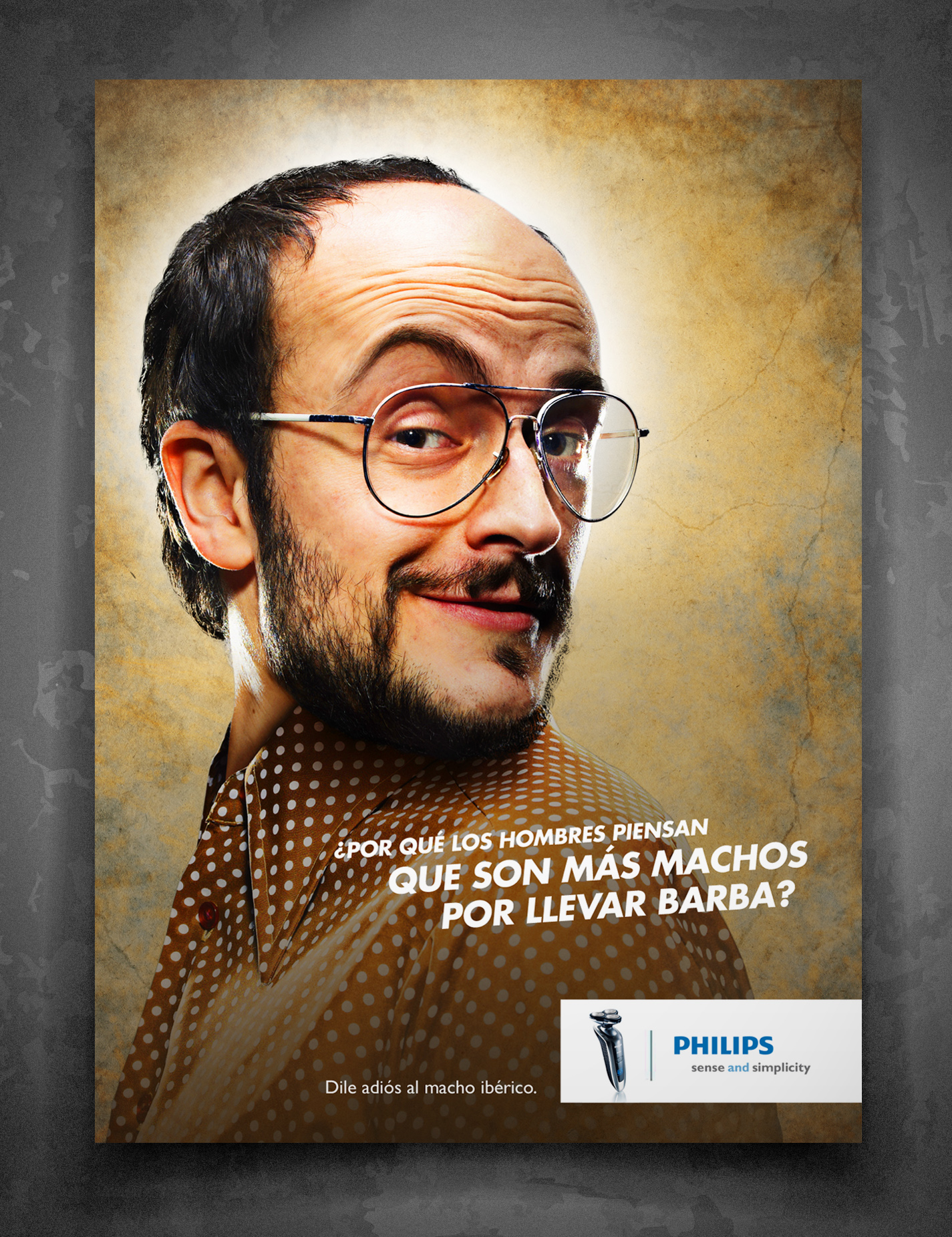 Propuesta

s para una campaña de las afeitadoras Philips, buscando un cambio en su tono de comunicación. Con un toque humorístico, apelábamos a insights de mujeres, ya que son ellas las que toman la decisión de compra.
Proposal for a campaign for Philips Shavers, with the intent to make a change in the communication tone. With a touch of humour, we appealed to women's insight, because they're the ones that make the purchase decision.
HEADER:
Why do men think they're manlier if they use a beard?