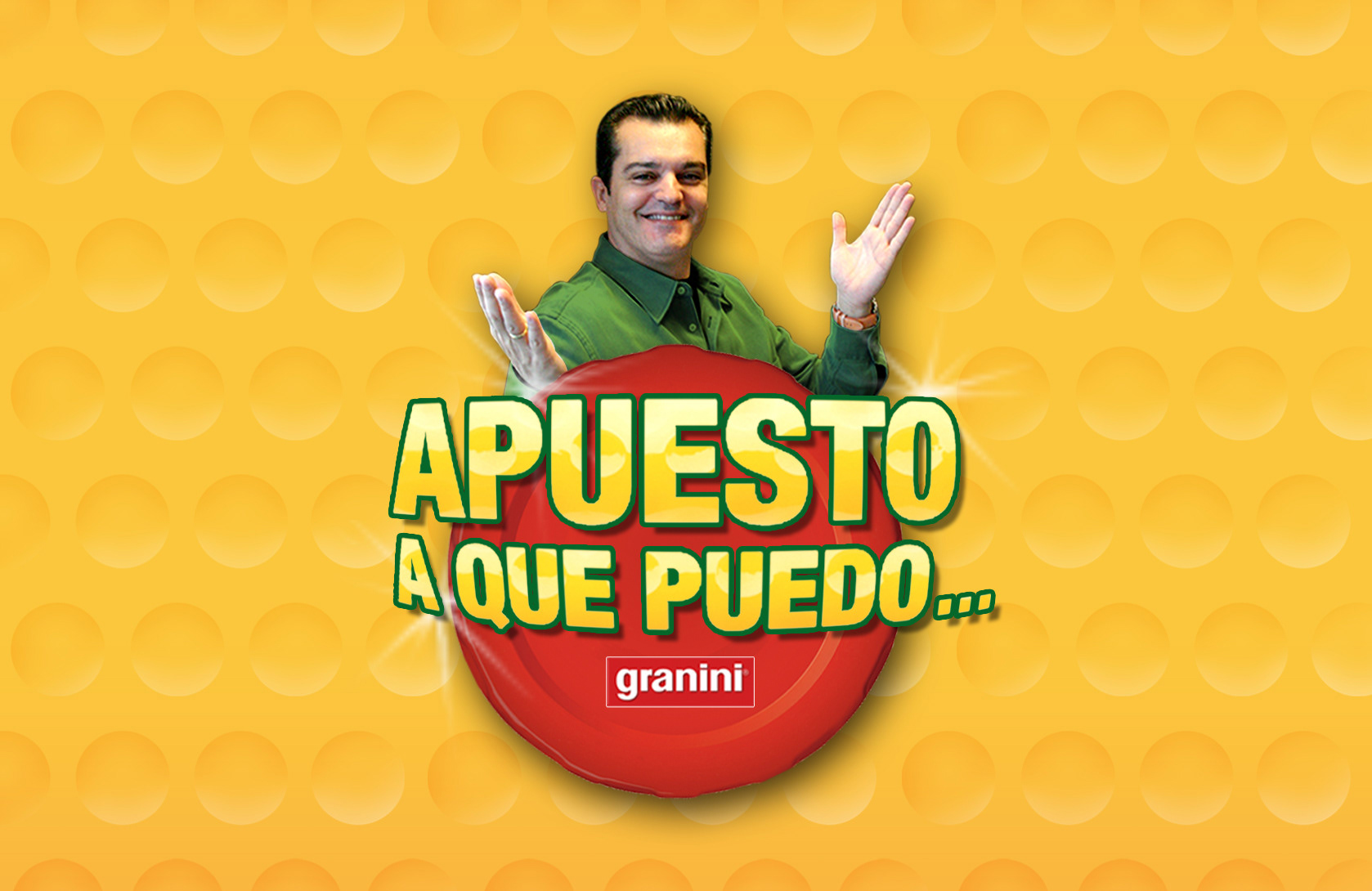 PLAN DE INCENTIVOS PARA LA RED COMERCIAL DE GRANINI.

Propusimos esta mecánica,

basada en el concurso "¿Qué apostamos?"

, en la que era el mismo comercial el que se retaba a sí mismo, marcándose el incremento que espera conseguir. Por supuesto, cuanto mayor era el reto, mayores los premios. Y la imagen de nuestra campaña no podía ser otro que Ramón García. 
INCENTIVE PLAN FOR THE GRANINI SALES FORCE:

We proposed a mechanic based on the contes 

"What do you bet"

, where the salesman challenged himself, setting the goal that he wanted to reach. Of course, the bigger the challenge, the better the prize. The image of our campaign could be no other tha Ramón García.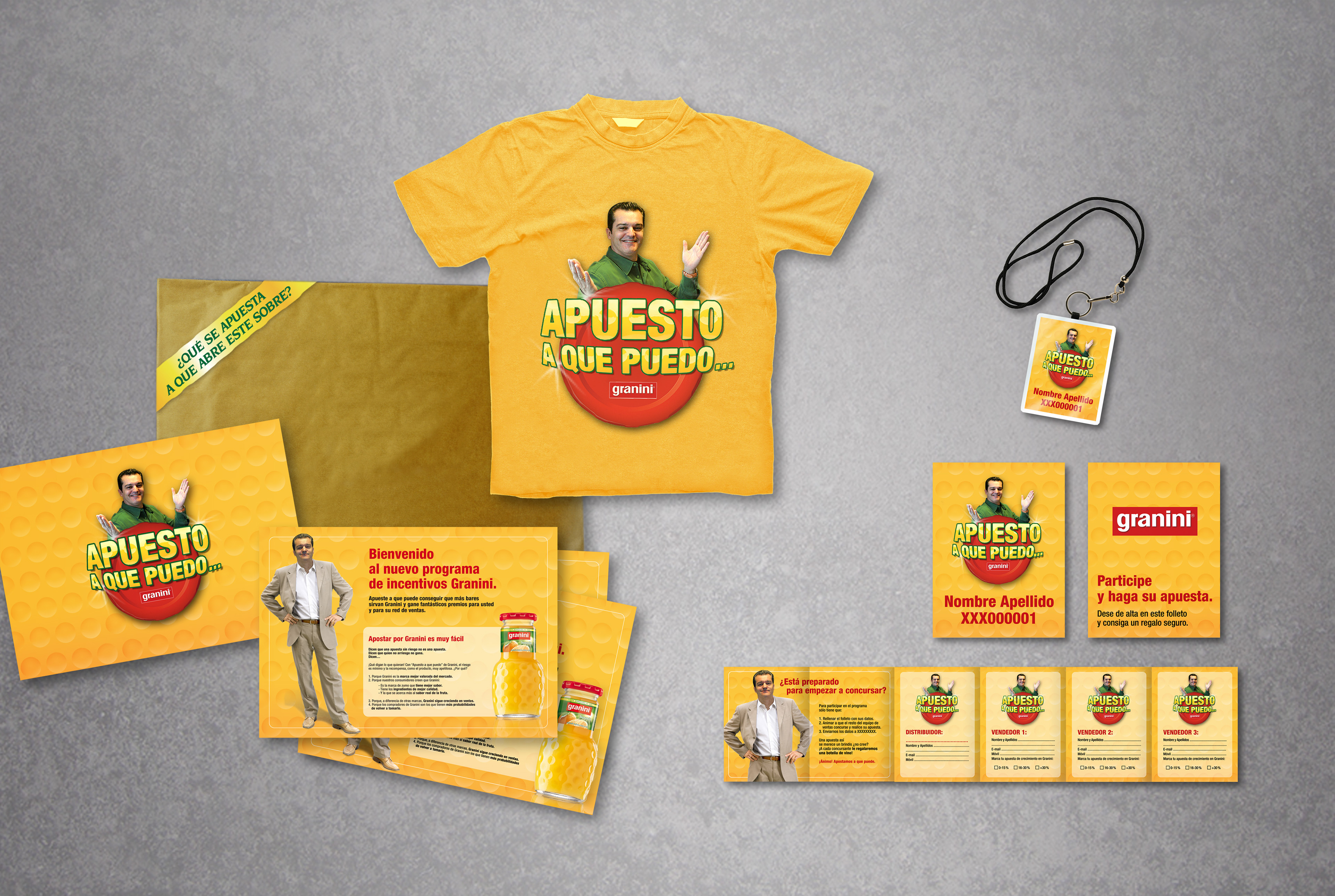 1. WELCOME PACK:

El distribuidor y los comerciales de Granini recibían un sobre que les explicaba la mecánica y que les invitaba a retarse a sí mismos, todo ello explicado en piezas que  utilizaban un lenguaje televisivo: tarjetones del concurso, gafete personalizado...
1. WELCOME PACK:

The Granini distribuiters and salesmen received an envelope that explained the mechanic and that they were invited to challenge themselves, all this explained in pieces that used TV language: contest cards, personalized ID...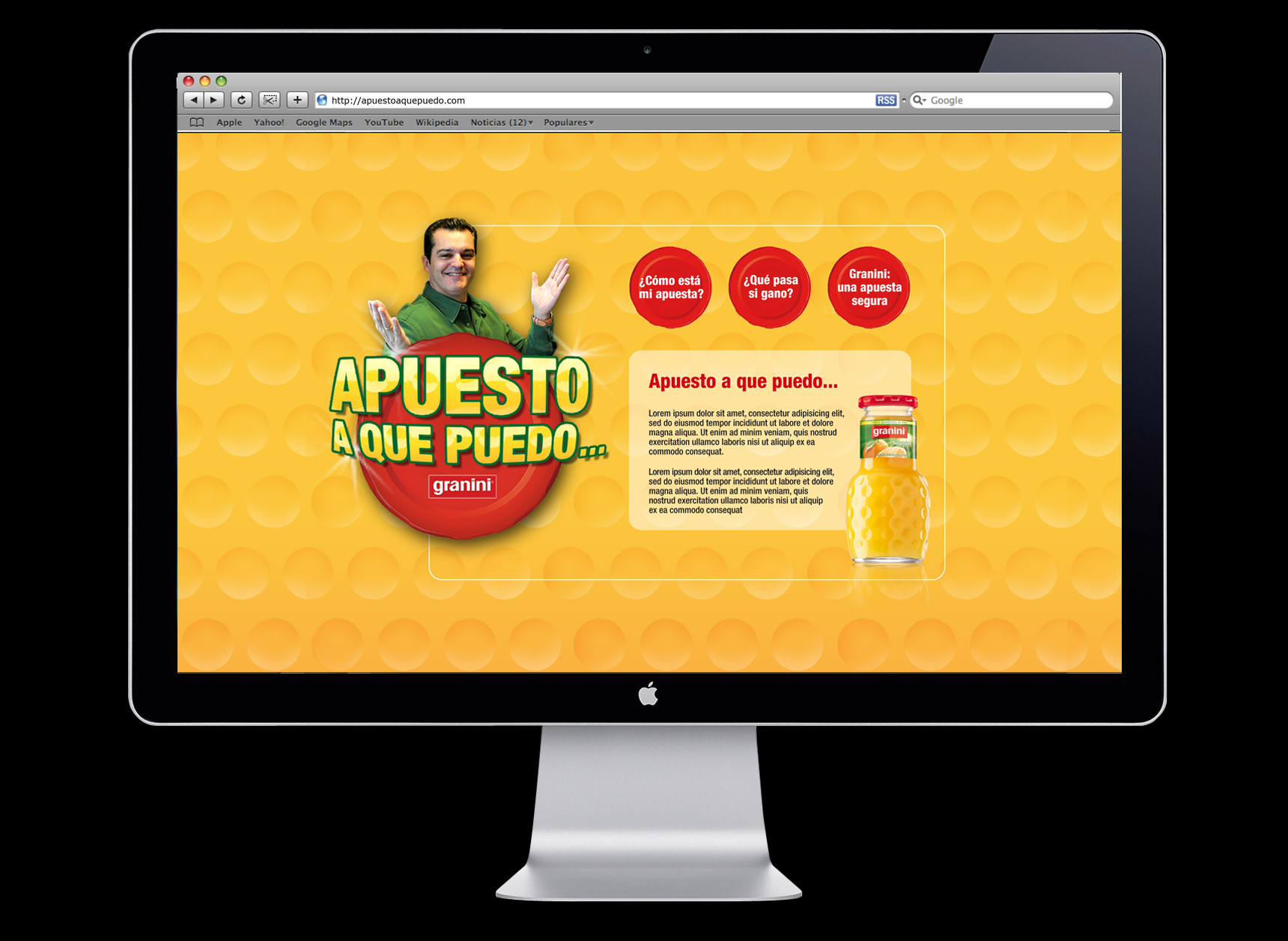 2. MICROSITE:

A través de internet el comercial introducía su reto, y desde ahí podría controlar cada semana el estado de su apuesta.
2. MICROSITE: 
Through the website, the salesman introduced a challenge, and from there we could control each week the status of his bid.
3. ENVÍO DE ÁNIMO:

Si el comercial estaba fallando, se le enviaba un gorro de ducha (en el programa original ese era el destino de los perdedores). Si por el contrario estaba cerca de lograr el reto, recibía una carta sonora con un alentador aplauso.
3. CHEERING MESSAGE:
If the salesman was failing, he received a shower cap (similar to the ones used inthe original programme for the loosers). If on the other hand, he was close to the challenge, he receive a letter with sound that offered a motivating clap.