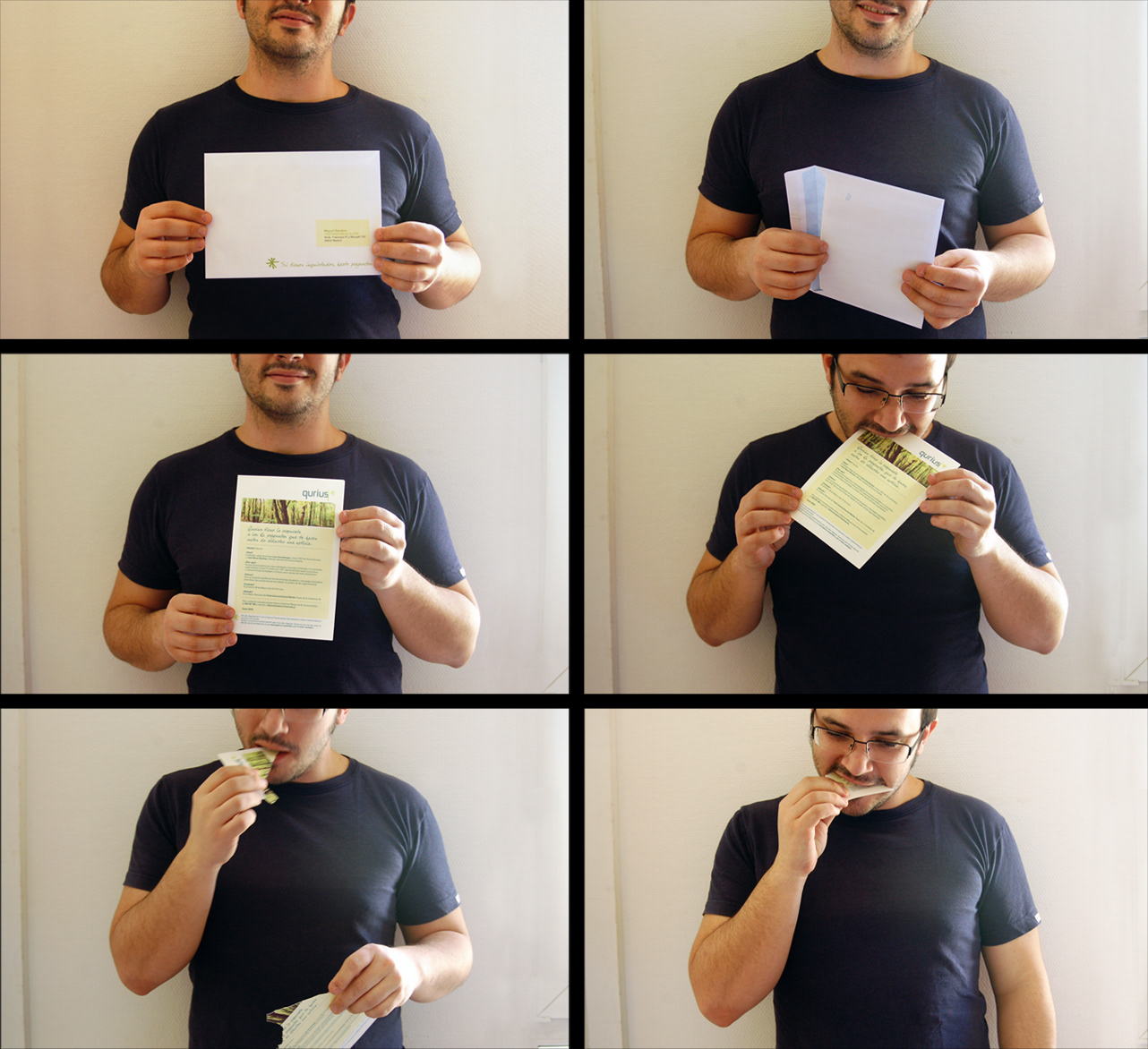 La multinacional de software Qurius, nos pidió una invitación a la rueda de prensa en la que presentaría su nueva estrategia corporativa. Querían que los periodistas supieran desde el primer momento su compromiso medioambiental. ¿qué mejor manera que con un envío lo más respetuoso posible? y ¿

qué mejor mánera de reciclarlo que comiéndolo? La solución fue un envío con papel y tintas totalmente comestibles.
​​​​​​​
Qurius, a multinational software brand, asked us to develop an invitation to a press conference where they presented their new corporate strategy. They wanted the press to know from the very beginning about their compromise with the environment. What better way that with a communication as responsible as possible? and, what better way of recycling it than eating it?

The solution was an invitation made with edible paper and ink.