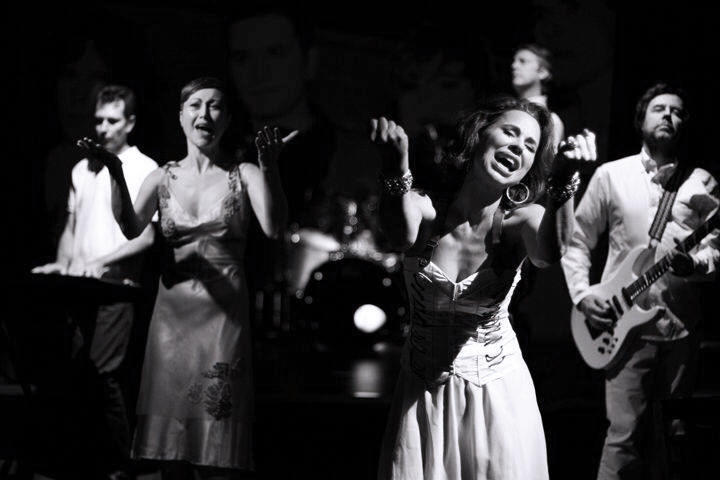 Videoclip del mitico grupo de los 80 Olé Olé que, 20 años después de su disolución, regresó con este tema homenaje a su fallecido batería Juan Tarodo. Un proyecto benéfico muy bonito realizado junto a Víctor Conde y la productora Filmamedia.
Music Video of the mythical band of the 80's Olé Olé. 20 years after its dissolution, they came back with this single tribute to their deceased drummer Juan Tarodo. A very nice charity project made with Victor Conde and Filmamedia.
En el 2013 Juan Tarodo, batería de OLÉ OLÉ, fallecía a causa de leucemia dejando atrás a su pareja y a dos hijos menores. El resto del grupo, aunque se encontraba repartido por distintas partes del mundo, decidió reunirse y grabar una canción.
T
odas las ganancias obtenidas de la venta del single han sido cedidas a la mujer y a los hijos del desaparecido batería. 
"Por ser tú" se presentó en el programa "Hay una cosa que te quiero decir", al que acudieron "engañados" los familiares de Juan.
...Y el single consiguió ser número uno en venta digital y agotar su edición flisica.
In 2013 Juan Tarodo, OLÉ OLÉ's drummer, died from leukemia, leaving his partner and two children on their own. The rest of the band got to Madrid, comming from different parts of the world, and recorded a new song. All proceeds from the sale of the single were provided to the family. "For it to be you" was featured in the TV program "One thing I want to tell you". It was a big surprise for Juan's family.
...And the single got to be number one in digital sales and sold out its CD edition.