"Hay dos cosas infinitas: el universo y la estupidez humana, y no estoy muy seguro de la primera". Esta famosa cita de Albert Einstein sirvió de hilo conductor de la campaña del León ecomotive, un coche "menos estúpido con el medio ambiente". Con esta campaña Seat posicionó su producto de una forma respetuosa y sincera, huyendo de la tendencia actual de "salvadores del mundo" que existe en su categoría.
"There are two endless things: the universe and human stupidity, and I'm not to sure of the first", This famous Albert Einstein quote was the central theme for the campaign for Leon Ecomotive, "a car a little less stupid with the environment". With this campaign SEAT positioned it's product in a respectful and sincere, running away from the current tendency of "world saviours" existing throughout the category.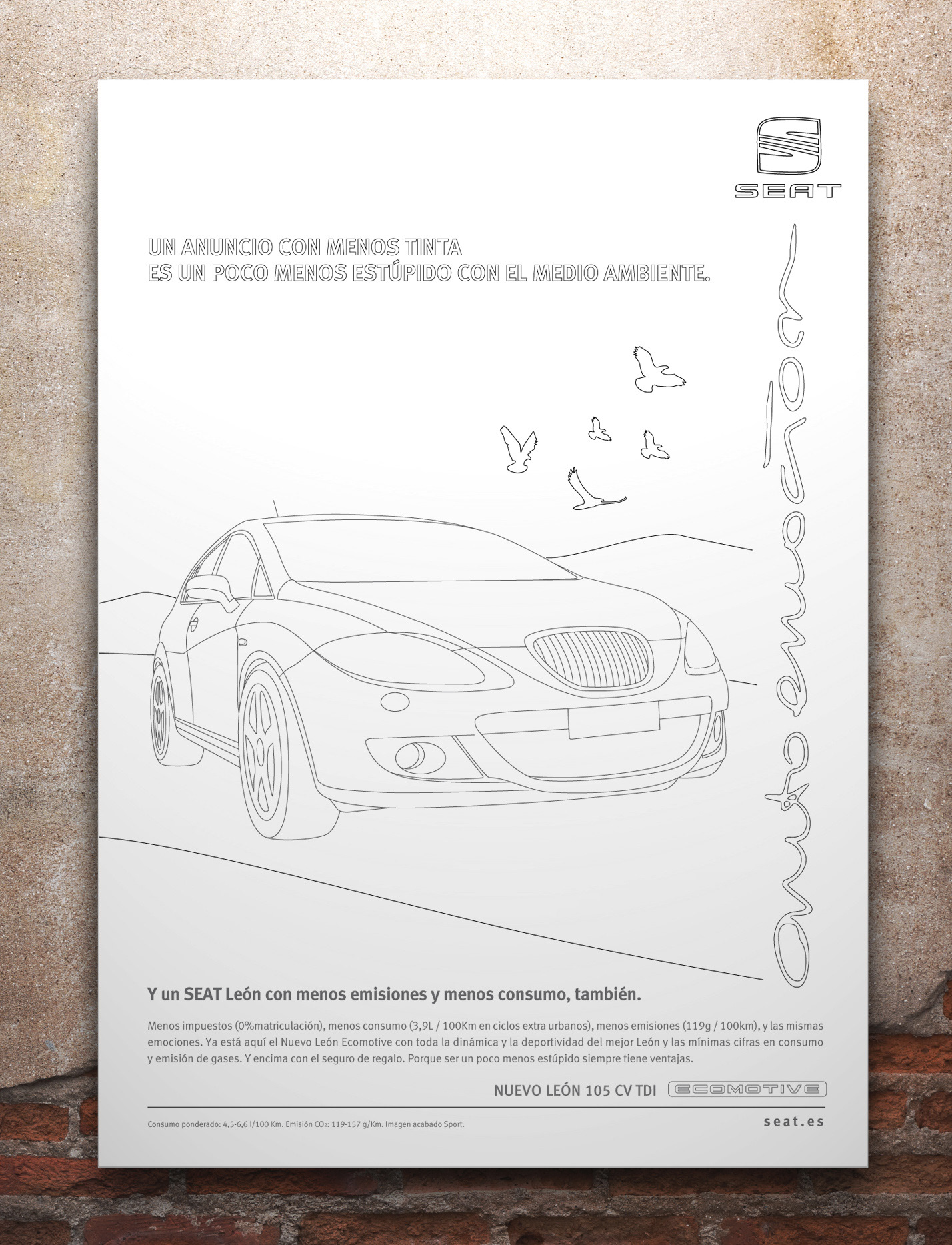 HEADER

:

"AN AD WITH LESS INK IS A LITTLE LESS STUPID WITH THE ENVIRONMENT"