Prosegur es una de los líderes en seguridad en todo el mundo. Y la percepción que se tiene de esta marca es demasiado acotada como mero proveedor de seguridad. Se ve como una marca fría, poco cercana, rígida. Nuestra propuesta fue hacer algo con una gran carga emotiva, ir un paso más allá y hablarle a la gente del beneficio real que aporta esta marca:
LA TRANQUILIDAD
. Y, para hacerlo, sobran las palabras.
Prosegur is one of the leading security services companies worldwide. The brand perception is strictly related to the company as just a provider of security. It is seen as a cold, distant and unflexible brand. Our proposal was to do something with a large emotional load, to go one step beyond and talk to people about the real benefit that the brand offers:
TRANQUILITY
. And to say that, word's aren't necessary.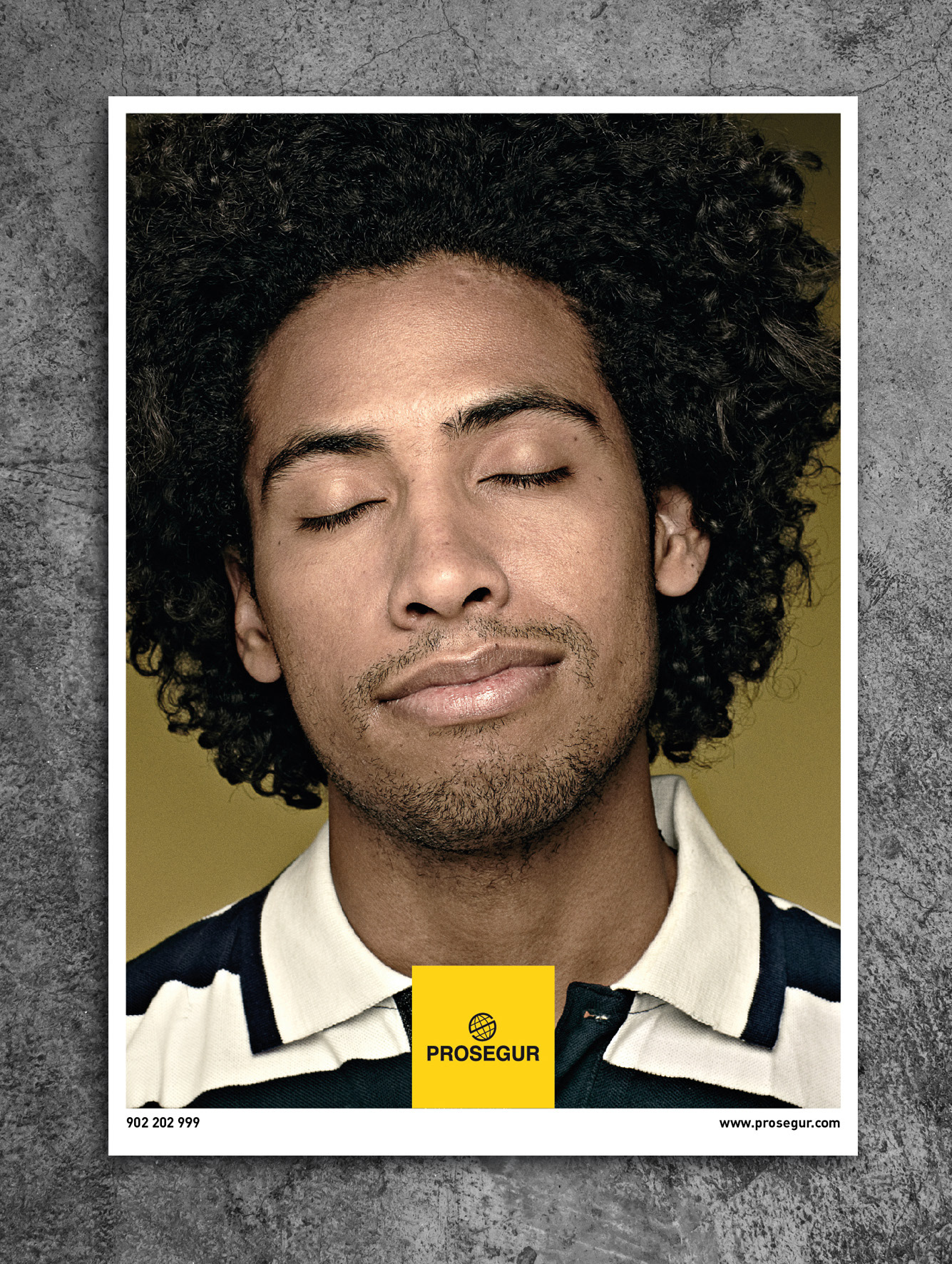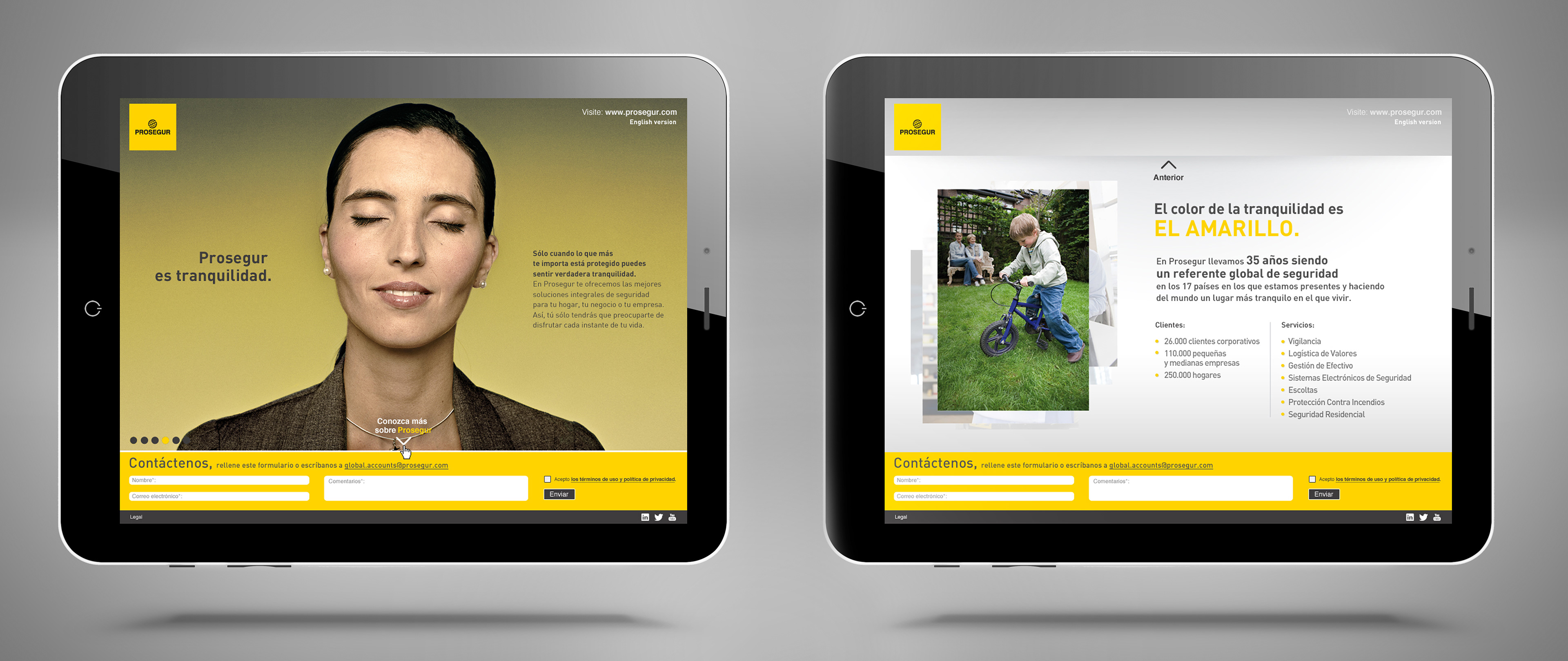 Seguimos reforzando este nuevo posicionamiento en los banners y la landing page de campaña.
We reinforce this new brand concept with banners and a campaign landing page.